July 28-30 (Sandpoint, ID) —
I blame Facebook for . . . well . . . many things.  One of those things is enabling near constant contact with Eug and Sonya, who are awesome, terrific, amazing people but sometimes terrible influences on our livers.   While in Montana, we realized from Facebook posts that they were visiting friends on Lake Pend Orielle near Sandpoint, ID and that we were only a few hours away.  Like moths to a flame, we headed straight there.
We had a blast for three days, hanging out with Eug, Sonya, Ryan, Gigi, and their kids.
We fished.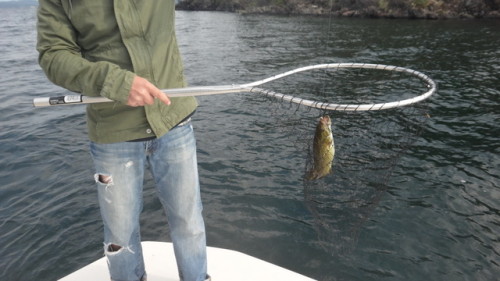 We cuddled with puppies:
And we were entertained by the kids' garage band:
We also ate and drank like kings and queens, but you don't really need pictures to prove that, do you?