5 May to 4 July 2016 (South Sumatra and Rote, Indonesia) —
After South Africa, we headed to Indonesia for some beach time.  After a few days in Bali, we headed to South Sumatra to stay at Amy's Place in Krui based on the recommendation of a friend, and couldn't have been happier.
V supplemented our "income" and worked for Bintangs by helping Amy with some renovations, while D continued to be a free-rider and simply surfed, ate and slept.
Our last night, V and Amy (along with her staff) prepared a fish taco dinner including homemade flour tortillas and salsa.   It was the closest thing to Mexican food we had eaten for months.
After a few weeks in Sumatra, we headed to our favorite spot in Indonesia a bit further east.
A sizable swell greeted our arrival:
The swell backed off to D-sized waves, and D got after it while V enjoyed yoga and paddle boarding in the lagoon.
When the swell died, we explored some of the outer islands and went sailing.
As D noted, there wasn't really anything interesting to post because our days consisted of (1) waking up and surfing/practing yoga; (2) eating breakfast someone else cooked; (3) napping; (4) eating lunch someone else cooked; (5) surfing or meditating; (6) afternoon beers and then eating dinner someone else cooked; followed by (7) sleep.   And repeat.
The sunsets were stunning almost every night for a month, so V got to practice her photography: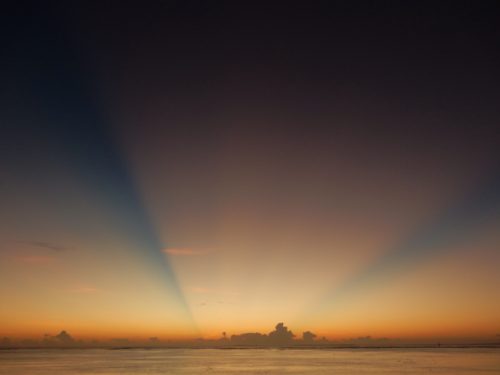 Our time in Indonesia was over all too soon and we headed back to NZ excited for ski season, but already committing to return to Indo in 2017.